1 1/2 lb. fresh or frozen, thawed halibut steaks
1/2 tsp. salt
1/2 tsp. fresh ground black pepper
1/4 c. fresh lime juice
2 med. ripe, tomatoes, chopped
1 tsp. lemon zest, grated
2 T. fresh basil, chopped
2 T. fresh Italian parsley, minced
1 T. extra-virgin olive oil
2 T. capers, drained
2 cloves of garlic, chopped
cooking spray
Pin It

This zesty tomato tapenade lends a fresh complement to the white halibut steaks.
1. Lightly coat the crock pot with cooking spray.
2. Season the halibut with the salt and pepper, and place in the stoneware of the crock pot.
3. In a small bowl, combine the lime juice, tomatoes, lemon zest, basil, parsley, olive oil, capers and garlic.
4. Pour the sauce over the halibut.
5. Cover. Cook on Low 2-3 hours.
Optional: Spoon the tapenade over the steaks before serving, if desired.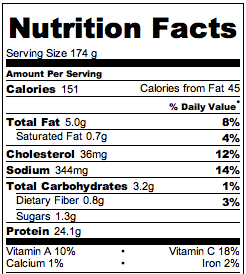 Happy Crocking!
For over 400 more recipes, click here to get our eBook!
Love,
Crock Pot Girl