3 lb. Pot Roast! (Note) Look for nice marbling of fat in the cut of meat.
26 oz. Cream of Mushroom Soup, canned
16 oz. Coke Classic
26 oz. Water (Fill up empty soup can with water.)
1 T. Spice World Roasted Garlic (Found in the local grocery store produce section)
Salt and Black Pepper (1 1/2 teaspoons): Used to flavor meat.
16 oz. Bag of Peeled Mini Carrots
1 Onion, Yellow, Medium (Quartered)
If you love this recipe then click LIKE to vote for it in the CROCKSTAR of the YEAR contest!
Crockstar of the Year Recipe Name: Slow Cooker Crockin' Coke Roast
Category: Main Dish
Submitted by: Jaime V. of Farmington Hills, MI
This is a great "overnight" recipe. Turn slow cooker on before bedtime and ready to eat Crockin' Slow Cooker Roast when you get home from work.
Season both sides of the meat with salt and pepper.
Pour soup, Coke into a 6-qt slow cooker and add roasted garlic. Whisk well until lumps disappear.
Place seasoned meat into the slow cooker. Add carrots and onions around the meat.
Pour water over the meat and vegetables until covered. All 26 oz. of water may not be needed.
Cover. Cook on "Low" 15-18 hours for fork tender meat.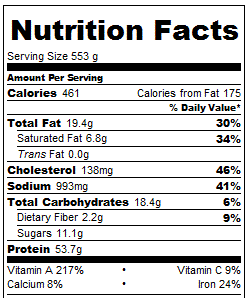 If you love this recipe, please click the Facebook LIKE button to the left to vote for it in the CROCKSTAR of the YEAR contest!