appetizers
These little drumsticks pack an amazing, complex flavor!  Slow Cooker Paleo Coconut Drumsticks is easily doubled or tripled to serve a crowd. First, ...
Get Recipe
Slow Cooker Banana Nut Bread is great for Breakfast or served with afternoon snack or Dessert. Sift together the flour, baking powder, baking ...
Get Recipe
I'm busy planning my menu for the BIG GAME (i.e. Super Bowl!) and I decided to test out new sauces to come up ...
Get Recipe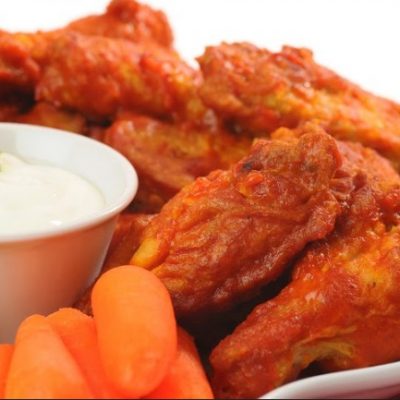 Since I am from the mid-west originally, Slow Cooker Sticky Wings or Drummettes bring back some fun times with friends! YUMMY! In the ...
Get Recipe
Need something to serve on that week night when everyone is going a different direction?  A favorite at my house are these Slow ...
Get Recipe
Tasty Slow Cooker Hot Reuben Spread is a wonderful appetizer to serve to guests! Grease a 3-quart slow cooker with non-stick cooking spray ...
Get Recipe
Meet Jenn Bare
Jenn is the founder of GetCrocked, the #1 resource for slow cooking with over 1.5 million online followers. She innovates recipes daily with her favorite tool in the kitchen, the Crock-Pot® slow cooker.
She innovates recipes daily...
Jenn Bare is a Mom, Chef & the Crock-Pot® Girl. She hosts a weekly "Mom Monday" segment on ABC-15 in Phoenix.
Crockpot Books
Get Crocked: Fast & Easy Slow Cooker Recipes