appetizers
Slow Cooker Asian Glazed Chicken Wings are the perfect appetizer for tailgating, Superbowl, or Potluck!  An ooey-gooey-sticky chicken wing snack! Place chicken wings ...
Get Recipe
Looking for an easy and delicious to spice up game day or poker night? This is your dip! I use Monterey Jack Cheese ...
Get Recipe
Great to make Slow Cooker Party Mix ahead of time, and put it back in the crock pot to serve warm! A guest ...
Get Recipe
Yes, it's true - you can roast pumpkin seeds in your slow cooker! If you don't have room in your oven, or if ...
Get Recipe
Even though they call this the Slow Cooker AMAZING Manly Dip, I can tell you it is a Ladies Dip as well! So ...
Get Recipe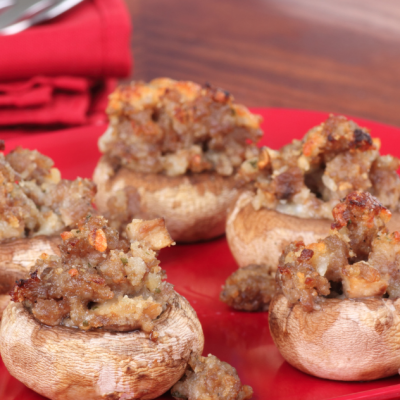 Slow Cooker Stufed Mushroom Caps are wonderful. So easy to make and great for a before dinner appetizer. Yum! Wash and scrub the ...
Get Recipe
Meet Jenn Bare
Jenn is the founder of GetCrocked, the #1 resource for slow cooking with over 1.5 million online followers. She innovates recipes daily with her favorite tool in the kitchen, the Crock-Pot® slow cooker.
She innovates recipes daily...
Jenn Bare is a Mom, Chef & the Crock-Pot® Girl. She hosts a weekly "Mom Monday" segment on ABC-15 in Phoenix.
Crockpot Books
Get Crocked: Fast & Easy Slow Cooker Recipes