appetizers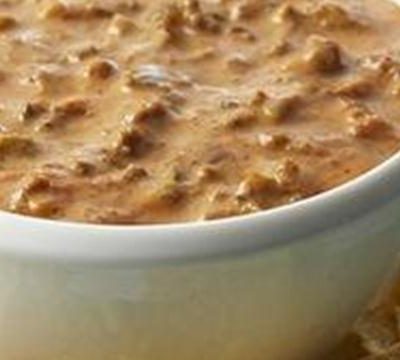 Brown the beef in a large skillet; drain. Add beef, chili and cubed Velveeta to a slow cooker set on high. Stir occasionally ...
Get Recipe
This recipe for Slow Cooker Buffalo Cheesy Chicken Dip is one of my go-to dishes for potlucks or social gatherings. Everyone loves it ...
Get Recipe
My favorite time of the year, and when I smell the wonderful aroma of pumpkin and cinnamon from the kitchen I can't help ...
Get Recipe
One of my favorite recipes, Slow Cooker Zuppa Toscana, is a family favorite.  It's one of those WOW dishes that when you serve ...
Get Recipe
Looking for an easy and delicious to spice up game day or poker night? This is your dip! I use Monterey Jack Cheese ...
Get Recipe
This Green Bay Packer Wisconsin Cheese Dip is the perfect game day recipe for Cheeseheads and football fans everywhere! Lightly grease a 2-quart ...
Get Recipe
Meet Jenn Bare
Jenn is the founder of GetCrocked, the #1 resource for slow cooking with over 1.5 million online followers. She innovates recipes daily with her favorite tool in the kitchen, the Crock-Pot® slow cooker.
She innovates recipes daily...
Jenn Bare is a Mom, Chef & the Crock-Pot® Girl. She hosts a weekly "Mom Monday" segment on ABC-15 in Phoenix.
Crockpot Books
Get Crocked: Fast & Easy Slow Cooker Recipes