breakfast
I have been incorporating more and more vegetables in my diet and breakfast is a great way to sneak some veggies in at ...
Get Recipe
My favorite time of the year, and when I smell the wonderful aroma of pumpkin and cinnamon from the kitchen I can't help ...
Get Recipe
GREAT HOLIDAY GIFT! Granola is so versatile, healthy, and hearty!  I like using this granola over plain yogurt, as a cereal, or even ...
Get Recipe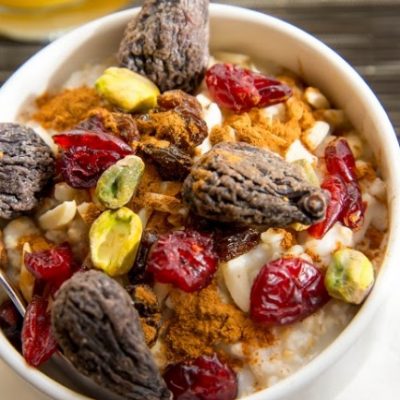 Oatmeal is great for any breakfast but Slow Cooker Overnight Steel Oats is great as you can put it on before you go ...
Get Recipe
When I think of the Fall season, I think of Pumpkin, I also think of Slow Cooker Pumpkin Oatmeal! Combine all ingredients in ...
Get Recipe
With breakfast being one of the most important meals, you will enjoy starting your day with Slow Cooker Western Omelet! Lightly grease a ...
Get Recipe
Meet Jenn Bare
Jenn is the founder of GetCrocked, the #1 resource for slow cooking with over 1.5 million online followers. She innovates recipes daily with her favorite tool in the kitchen, the Crock-Pot® slow cooker.
She innovates recipes daily...
Jenn Bare is a Mom, Chef & the Crock-Pot® Girl. She hosts a weekly "Mom Monday" segment on ABC-15 in Phoenix.
Crockpot Books
Get Crocked: Fast & Easy Slow Cooker Recipes