desserts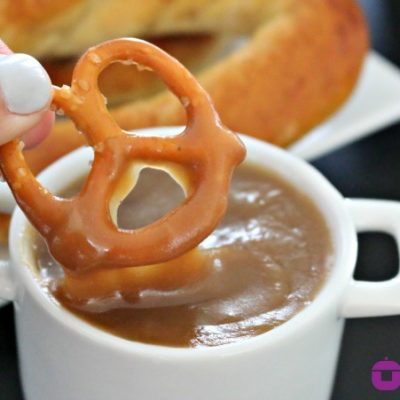 I'm going to apologize in advance because this Slow Cooker Buttery Caramel Dip is A-MAZING and oh-so-addicting.  Recently on ABC in Phoenix, I ...
Get Recipe
Try this Fall-inspired Applesauce as a dessert alternative! Kids and adults alike will love the rich apple flavors! Peel, core, and slice apples ...
Get Recipe
A friend of mine shared this with me a few years ago, when she had us over for a ham dinner, and it ...
Get Recipe
Clean Eating?  We have you covered!  This Slow Cooker Clean Eating Chocolate Cake is a classic.  Enjoy with a scoop of your favorite ...
Get Recipe
Rice pudding brings up childhood memories for me...it was one of the few sweet treats my mom would allow my sister and me ...
Get Recipe
Slow Cooker Chocolate Peanut Butter Cake recipe was shared by Teresa H. G., and it is Oh So YUMMY! Combine cake mix, water, ...
Get Recipe
Meet Jenn Bare
Jenn is the founder of GetCrocked, the #1 resource for slow cooking with over 1.5 million online followers. She innovates recipes daily with her favorite tool in the kitchen, the Crock-Pot® slow cooker.
She innovates recipes daily...
Jenn Bare is a Mom, Chef & the Crock-Pot® Girl. She hosts a weekly "Mom Monday" segment on ABC-15 in Phoenix.
Crockpot Books
Get Crocked: Fast & Easy Slow Cooker Recipes