mains
Can't decide between a Pizza or a Burger? This yummy recipe combines the best of both worlds.  Enjoy! Cook ground beef in skillet ...
Get Recipe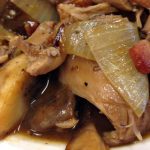 This is a delicious and traditional French recipe that includes two of my favorite things - Chicken & Wine!  (literal translation is "Rooster ...
Get Recipe
For those of you that love coconut, Slow Cooker Coconut Bread Pudding is a must have!! In a lightly greased slow cooker, combine ...
Get Recipe
Slow Cooker Frito Pie is a comfort food for me! Love the flavor, and the chips and cheese just make this recipe! Brown ...
Get Recipe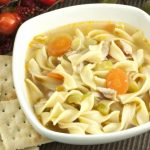 Place chicken breast-side down in a 6-Quart slow cooker. Place all remaining ingredients, EXCEPT the noodles, parsley and lemon juice, in the slow ...
Get Recipe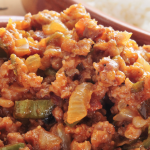 Looking for a delicious and hearty meal, look no longer as you will have it in this Slow Cooker Picadillo! Have to mention ...
Get Recipe
Meet Jenn Bare
Jenn is the founder of GetCrocked, the #1 resource for slow cooking with over 1.5 million online followers. She innovates recipes daily with her favorite tool in the kitchen, the Crock-Pot® slow cooker.
She innovates recipes daily...
Jenn Bare is a Mom, Chef & the Crock-Pot® Girl. She hosts a weekly "Mom Monday" segment on ABC-15 in Phoenix.
Crockpot Books
Get Crocked: Fast & Easy Slow Cooker Recipes