mains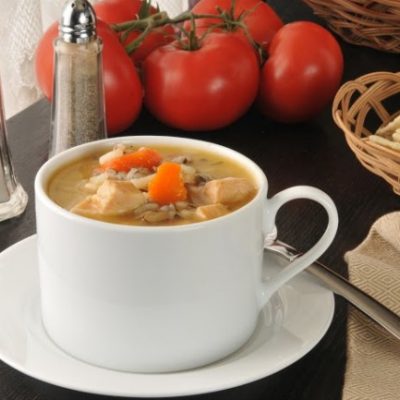 Combine broth, chicken (cut into small bite size pieces), water, celery, carrots, long grain wild rice, onion, pepper and parsley flakes in a ...
Get Recipe
Slow Cooker Cabbage Roll Casserole is a great recipe for New Years day, as Cabbage brings money into the New Year! Brown turkey ...
Get Recipe
I love Slow Cooker Tequila Lime Chicken! It has a unique blend of flavors and is super yummy served with a fluffy Spanish ...
Get Recipe
Facebook friend Kathleen V. N. shared the Baked Potato Slow Cooker Soup recipe she got from a blog that was provided by The ...
Get Recipe
Reading through the recipe you will find you actually smell the aroma of the Slow Cooker Barbecue Pork Shoulder Ribs/Country Style Ribs! They ...
Get Recipe
Heat oil in a large skillet over medium-high heat.  Sear both sides of the chops and set in a 5-quart or larger slow ...
Get Recipe
Meet Jenn Bare
Jenn is the founder of GetCrocked, the #1 resource for slow cooking with over 1.5 million online followers. She innovates recipes daily with her favorite tool in the kitchen, the Crock-Pot® slow cooker.
She innovates recipes daily...
Jenn Bare is a Mom, Chef & the Crock-Pot® Girl. She hosts a weekly "Mom Monday" segment on ABC-15 in Phoenix.
Crockpot Books
Get Crocked: Fast & Easy Slow Cooker Recipes