mains
Pork Tenderloin is a protein-packed cut of meat and it's mild flavor is well accented by the pineapple, and the sweetness of the ...
Get Recipe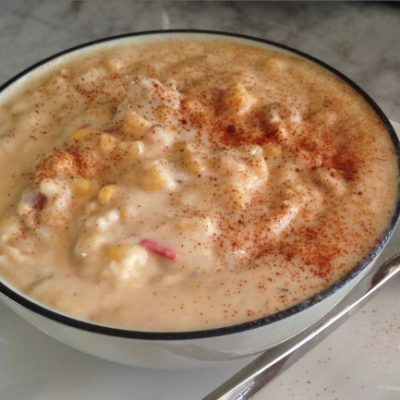 Chowder is definitely a comfort food, and Slow Cooker Potato and Corn Chowder will be right there at the top! So GOOD! Peel ...
Get Recipe
Put butter and beef in a 6-quart slow cooker, sprinkle dry onion soup mix on top Cover. Cook on Low for 6-8 hours ...
Get Recipe
This recipe for Slow Cooker Loose Meat Beef BBQ will make your family or guests come back for more. So GOOD! Love making ...
Get Recipe
Love the flavor in this Slow Cooker Cashew Chicken! Combine flour and pepper in a Ziploc bag. Add the chicken one piece at ...
Get Recipe
This Slow Cooker Paleo Poached Salmon has it all:  easy, healthy, and dinner is served in under an hour! Combine the water and ...
Get Recipe
Meet Jenn Bare
Jenn is the founder of GetCrocked, the #1 resource for slow cooking with over 1.5 million online followers. She innovates recipes daily with her favorite tool in the kitchen, the Crock-Pot® slow cooker.
She innovates recipes daily...
Jenn Bare is a Mom, Chef & the Crock-Pot® Girl. She hosts a weekly "Mom Monday" segment on ABC-15 in Phoenix.
Crockpot Books
Get Crocked: Fast & Easy Slow Cooker Recipes