soups & sauces
I promise you that you will love Slow Cooker Paleo Crab & Corn Chowder - well, "paleo-esque" as corn is not Paleo-Friendly!  If ...
Get Recipe
Broccoli and Cheese seem to be a people pleasers, so if you want to please your next guests, serve them Slow Cooker Broccoli ...
Get Recipe
A hot, cheesy dip on a cold Winter night...yes, please!  Try this Slow Cooker Havarti Cheese Fondue, and kiss those Winter Blues good-bye! ...
Get Recipe
Sometimes the healthiest things come in the most flavorful packages.  Nothing fancy here--Slow Cooker Spicy Black Bean Soup is just an amazing tasting ...
Get Recipe
Clean Eating Slow Cooker Chicken Chili is both healthy and delicious.  This is a meal you will feel good about serving to your ...
Get Recipe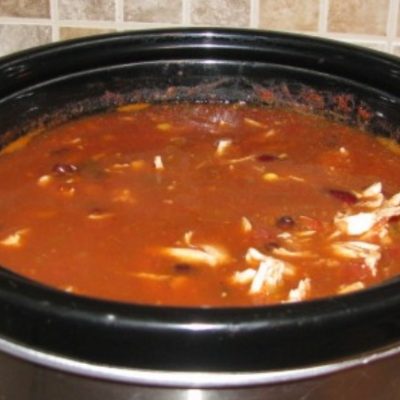 We love Slow Cooker Chicken Taco Chili, and there are never any leftovers! YUMMY! Set chicken aside. Combine all remaining ingredients in a ...
Get Recipe
Meet Jenn Bare
Jenn is the founder of GetCrocked, the #1 resource for slow cooking with over 1.5 million online followers. She innovates recipes daily with her favorite tool in the kitchen, the Crock-Pot® slow cooker.
She innovates recipes daily...
Jenn Bare is a Mom, Chef & the Crock-Pot® Girl. She hosts a weekly "Mom Monday" segment on ABC-15 in Phoenix.
Crockpot Books
Get Crocked: Fast & Easy Slow Cooker Recipes