soups & sauces
In 3 to 4 quart slow cooker, mix potatoes, onion, celery, broth and water. Cover. Cook on Low for 6 to 8 hours ...
Get Recipe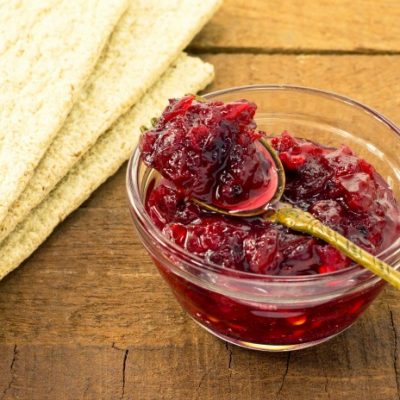 Bring this amazingly easy side dish to your next family holiday gathering. Great with roasted turkey, chicken, ham, even lamb! Wash fresh cranberries, ...
Get Recipe
After moving to Arizona, I fell even more in love with all of the delicious flavors of the Southwest. This Slow Cooker Southwestern Sausage ...
Get Recipe
Put a new twist on St. Patrick's Day with this delicious stew combining two of my favorites - Hurst's HamBeens® 15 Bean Soup® ...
Get Recipe
Sometimes the healthiest things come in the most flavorful packages.  Nothing fancy here--Slow Cooker Spicy Black Bean Soup is just an amazing tasting ...
Get Recipe
If you like Chicken Tortilla Soup then this slow cooker recipe is a must make! The longer you let the soup simmer the ...
Get Recipe
Meet Jenn Bare
Jenn is the founder of GetCrocked, the #1 resource for slow cooking with over 1.5 million online followers. She innovates recipes daily with her favorite tool in the kitchen, the Crock-Pot® slow cooker.
She innovates recipes daily...
Jenn Bare is a Mom, Chef & the Crock-Pot® Girl. She hosts a weekly "Mom Monday" segment on ABC-15 in Phoenix.
Crockpot Books
Get Crocked: Fast & Easy Slow Cooker Recipes