Top 25 Recipes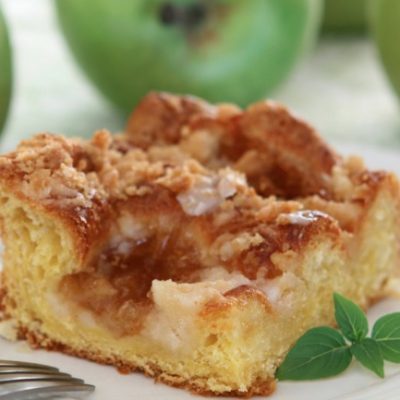 Slow Cooker Apple Pie Coffee Cake is a recipe I often make for a brunch! Mix ingredients for apple mixture in a bowl ...
Get Recipe
In honor of Cinnamon Roll Day in Sweden (October 4th) (yes, really!) I'd like to share a yummy Slow Cooker Cinnamon Roll recipe ...
Get Recipe
Once you fix the Yummiest Pot Roast your family is going to love you! It is by far the best Roast I have ...
Get Recipe
Shrimp is one of my favorite foods and there are so many ways to prepare it. One of the ways I enjoy shrimp ...
Get Recipe
Slow Cooker Pulled Pork is definitely a make ahead recipe, but one you will make over and over again!  This freezes well and ...
Get Recipe
Slow Cooked Beef Enchiladas are delicious!  Don't be fooled though - this recipe makes the most delicious beef that you can use in ...
Get Recipe
Meet Jenn Bare
Jenn is the founder of GetCrocked, the #1 resource for slow cooking with over 1.5 million online followers. She innovates recipes daily with her favorite tool in the kitchen, the Crock-Pot® slow cooker.
She innovates recipes daily...
Jenn Bare is a Mom, Chef & the Crock-Pot® Girl. She hosts a weekly "Mom Monday" segment on ABC-15 in Phoenix.
Crockpot Books
Get Crocked: Fast & Easy Slow Cooker Recipes