vegetarian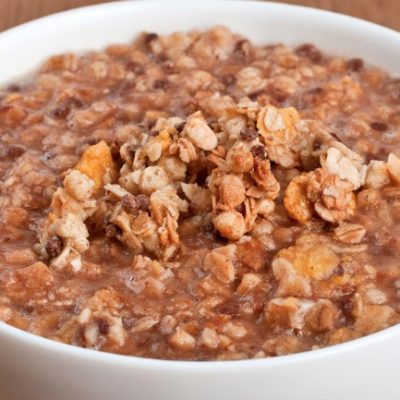 As you know I love to serve a warm breakfast to my husband and daughter - especially during the cooler weather in Fall/Winter ...
Get Recipe
With a soup like Slow Cooker French Onion Soup it is versatile, as you can make it for guests before you serve them ...
Get Recipe
Fall flavors and seasonal winter vegetables abound in the delicious recipe for Slow Cooker Paleo Pumpkin and Kale Stew . Heat oil over ...
Get Recipe
This homemade Slow Cooker Marinara Sauce is so delicious on any pasta - and it's even better the next day. I like to ...
Get Recipe
Drain corn and beans and mix all ingredients together in slow cooker. Cover. Cook on Low for 4-6 hours (depending on thickness you ...
Get Recipe
Slow Cooker Candied Bananas, is quick, simply and so delicious! Put the bananas and coconut into a large enough slow cooker to fit ...
Get Recipe
Meet Jenn Bare
Jenn is the founder of GetCrocked, the #1 resource for slow cooking with over 1.5 million online followers. She innovates recipes daily with her favorite tool in the kitchen, the Crock-Pot® slow cooker.
She innovates recipes daily...
Jenn Bare is a Mom, Chef & the Crock-Pot® Girl. She hosts a weekly "Mom Monday" segment on ABC-15 in Phoenix.
Crockpot Books
Get Crocked: Fast & Easy Slow Cooker Recipes