Tag:
broccoli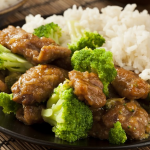 Slow Cooker Beef & Broccoli is a real keeper, and the Oyster sauce is a key flavor in this recipe! Why go out to ...
Get Recipe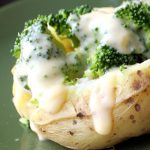 Broccoli and Cheese seem to be a people pleasers, so if you want to please your next guests, serve them Slow Cooker Broccoli ...
Get Recipe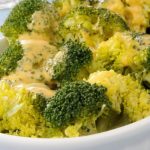 Love Slow Cooker Broccoli, such a great side dish to make to go along with so many meals! In a large bowl, combine ...
Get Recipe
This recipe for Slow Cooker EASY Cheesy Chicken, Broccoli and Rice really is EASY. Just put everything in the crock, set your timer ...
Get Recipe
Place butter in a skillet over medium-low heat.  Once butter has melted, slowly sprinkle in flour and whisk. Continue whisking until a pale ...
Get Recipe
Add butter, onion, carrots, broccoli, chicken broth, garlic and seasonings into a slow cooker. Cover & cook on low for 6 hours. Remove ...
Get Recipe
Meet Jenn Bare
Jenn is the founder of GetCrocked, the #1 resource for slow cooking with over 1.5 million online followers. She innovates recipes daily with her favorite tool in the kitchen, the Crock-Pot® slow cooker.
She innovates recipes daily...
Jenn Bare is a Mom, Chef & the Crock-Pot® Girl. She hosts a weekly "Mom Monday" segment on ABC-15 in Phoenix.
Crockpot Books
Get Crocked: Fast & Easy Slow Cooker Recipes