Tag:
cheese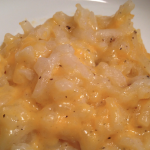 Love this when we go to Crocker Barrel, and so Happy to share the Slow Cooker COPYCAT Cracker Barrel Hash Brown Casserole with ...
Get Recipe
Here is yet another alternative to a delicious Lasagna. Slow Cooker Butternut Squash Lasagna is delicious and great to make in the summer ...
Get Recipe
So many great potato soups, and Slow Cooker Smashed Potato Soup is definitely one more to add to your great soups repertoire! YUM! ...
Get Recipe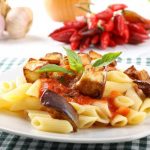 We love pasta at our house, and Slow Cooker Penne Pasta with Sausage Eggplant Sauce is one we love to serve. I know ...
Get Recipe
This recipe for Slow Cooker Lumberjack Casserole has been around for decades. It came from the logging camps in the Northlands where they ...
Get Recipe
Slow Cooker Tortellini Squash Stew is a delightful stew, full of flavor and delicious veggies! The key to this recipe is using fresh ...
Get Recipe
Meet Jenn Bare
Jenn is the founder of GetCrocked, the #1 resource for slow cooking with over 1.5 million online followers. She innovates recipes daily with her favorite tool in the kitchen, the Crock-Pot® slow cooker.
She innovates recipes daily...
Jenn Bare is a Mom, Chef & the Crock-Pot® Girl. She hosts a weekly "Mom Monday" segment on ABC-15 in Phoenix.
Crockpot Books
Get Crocked: Fast & Easy Slow Cooker Recipes