Tag:
clean
Steak is very good on the grill, but sometimes it is all about time, and I promise you will love the flavor and ...
Get Recipe
For a wonderful Indian cuisine, you will want to make Slow Cooker Indian Curry Chicken, and enjoy the wonderful flavors of this delicious ...
Get Recipe
This Slow Cooker Grandma Lucy's Kentucky Spaghetti Sauce recipe is one that my husband's Grandmother use to make, I just converted it for ...
Get Recipe
Oh so easy, and now you can have Apple Pie for the slow cooker.... Slow Cooker Apple Pie! Toss apples in a bowl ...
Get Recipe
This homemade Slow Cooker Marinara Sauce is so delicious on any pasta - and it's even better the next day. I like to ...
Get Recipe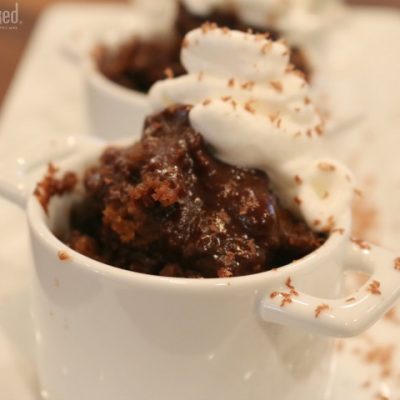 I love this Slow Cooker Hot Fudge Peanut Butter Pudding Cake for so many reasons.  First - peanut butter & chocolate...need I say ...
Get Recipe
Meet Jenn Bare
Jenn is the founder of GetCrocked, the #1 resource for slow cooking with over 1.5 million online followers. She innovates recipes daily with her favorite tool in the kitchen, the Crock-Pot® slow cooker.
She innovates recipes daily...
Jenn Bare is a Mom, Chef & the Crock-Pot® Girl. She hosts a weekly "Mom Monday" segment on ABC-15 in Phoenix.
Crockpot Books
Get Crocked: Fast & Easy Slow Cooker Recipes