Tag:
cream cheese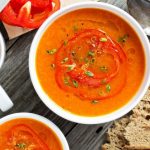 Slow Cooker Creamy Roasted Red Pepper Soup is great on its' own or would be really yummy to add chicken, salmon or corn ...
Get Recipe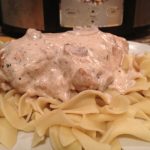 It's no wonder that I love this Slow Cooker Ranch Chicken - I love chicken and I love ranch seasoning so I paired ...
Get Recipe
This version of Slow Cooker Chicken Tacos was shared by Facebook friend Cheryl R.  We have a similar recipe on our site, but ...
Get Recipe
Pour buillion water in bottom of slow cooker, then add the chicken. Drizzle melted butter over chicken and sprinkle with dry italian dressing ...
Get Recipe
Perfect for the holidays or any special week-night meal, these potatoes are delicious, filling and leftovers are equally as great! Coat a large ...
Get Recipe
Cream Cheese should be at room temperature. Place cream cheese in a large bowl. Add Sugar. Mix until sugar and cream cheese are ...
Get Recipe
Meet Jenn Bare
Jenn is the founder of GetCrocked, the #1 resource for slow cooking with over 1.5 million online followers. She innovates recipes daily with her favorite tool in the kitchen, the Crock-Pot® slow cooker.
She innovates recipes daily...
Jenn Bare is a Mom, Chef & the Crock-Pot® Girl. She hosts a weekly "Mom Monday" segment on ABC-15 in Phoenix.
Crockpot Books
Get Crocked: Fast & Easy Slow Cooker Recipes