Tag:
one pot cooking
How fun is it that you can cook this entire meal - meat and veggies - in one slow cooker?  When I was ...
Get Recipe
Slow Cooker Caramel Apple Spice is so delicious this time of the year. Great to enjoy friends and family around the Christmas tree ...
Get Recipe
Any Onion Dip is good but wait until you make this delicious Slow Cooker Onion Dip! Your guests will be raving over your ...
Get Recipe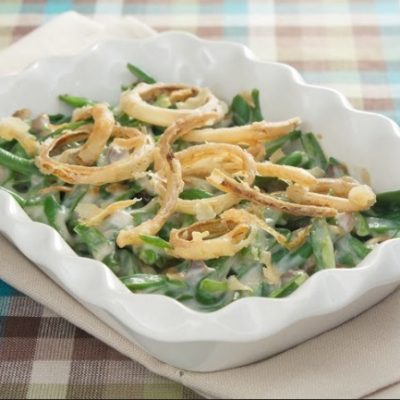 Green bean Casserole is a favorite vegetable side dish during the holidays.   You will love this Slow Cooker Green Bean & Alfredo ...
Get Recipe
Love it when a Facebook friend shares a recipe. Heather R. C. shared her YUMMY recipe for Slow Cooker Hearty Vegetarian Chili! Thank ...
Get Recipe
Happy Holidays! Yes, it's that time of year when we tend to over-indulge. If you are like my family, we always make way ...
Get Recipe
Meet Jenn Bare
Jenn is the founder of GetCrocked, the #1 resource for slow cooking with over 1.5 million online followers. She innovates recipes daily with her favorite tool in the kitchen, the Crock-Pot® slow cooker.
She innovates recipes daily...
Jenn Bare is a Mom, Chef & the Crock-Pot® Girl. She hosts a weekly "Mom Monday" segment on ABC-15 in Phoenix.
Crockpot Books
Get Crocked: Fast & Easy Slow Cooker Recipes