Tag:
peppers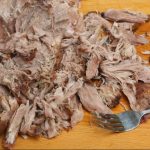 If you are looking for that recipe to serve guests that will have them saying WOW… This is it, Slow Cooker Guisado Verde! ...
Get Recipe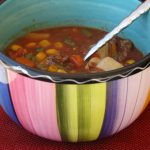 Great alternatives to HoBo Stew is you can make it with any kind of meat; venison, stew meat, sausage, chicken, and etc. Same ...
Get Recipe
When it comes to New Orleans style foods, you can't get much closer than Slow Cooker Shrimp and Sausage Gumbo! Brown flour in ...
Get Recipe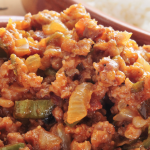 Looking for a delicious and hearty meal, look no longer as you will have it in this Slow Cooker Picadillo! Have to mention ...
Get Recipe
Change up your weeknight routine with this traditional Slow Cooker Gluten-Free Mongolian Beef.  Try adding more vegetables like bell peppers, carrots, or bok ...
Get Recipe
If you like a spicy breakfast you will love Slow Cooker Spicy Marinated Pork and Eggs! Trim fat from pork. Cut the pork ...
Get Recipe
Meet Jenn Bare
Jenn is the founder of GetCrocked, the #1 resource for slow cooking with over 1.5 million online followers. She innovates recipes daily with her favorite tool in the kitchen, the Crock-Pot® slow cooker.
She innovates recipes daily...
Jenn Bare is a Mom, Chef & the Crock-Pot® Girl. She hosts a weekly "Mom Monday" segment on ABC-15 in Phoenix.
Crockpot Books
Get Crocked: Fast & Easy Slow Cooker Recipes