Tag:
pineapple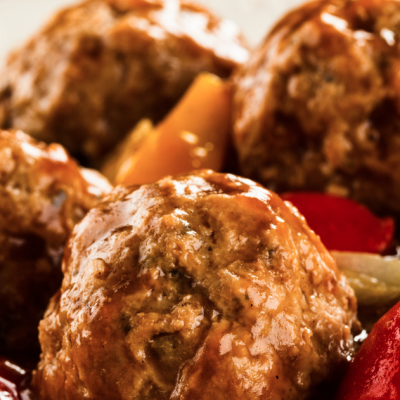 Slow Cooker Easy Tangy Barbecue Meatballs is a budget friendly recipe that is full of flavor and great to serve guests! Place peppers ...
Get Recipe
Thank you Tami N. for sharing Slow Cooker Super Easy Ribs, it sounds so Yummy! Take about 4 boneless ribs, (or ribs of ...
Get Recipe
Pineapple Upside Down Cake is one of my husband's favorite desserts. The denseness of the (not too sweet) cake combined with the fruit ...
Get Recipe
A woman in my community shared this recipe with me several years ago, and I had to make it because it is so ...
Get Recipe
Slow Cooker EASY Beef and Beans is an easy recipe to put together on those busy days! Brown ground beef, onion, and bell ...
Get Recipe
Here's a healthy alternative to traditional teriyaki chicken.  This recipe is great served over rice, or for a healthier option, mixed steamed vegetables.  I ...
Get Recipe
Meet Jenn Bare
Jenn is the founder of GetCrocked, the #1 resource for slow cooking with over 1.5 million online followers. She innovates recipes daily with her favorite tool in the kitchen, the Crock-Pot® slow cooker.
She innovates recipes daily...
Jenn Bare is a Mom, Chef & the Crock-Pot® Girl. She hosts a weekly "Mom Monday" segment on ABC-15 in Phoenix.
Crockpot Books
Get Crocked: Fast & Easy Slow Cooker Recipes