Tag:
stew
This hearty beef stew could not be simpler. Minimal prep and simple ingredients combine to create a hassle-free weeknight dinner! Season beef with ...

For all those Seafood Lovers... you must make this, Slow Cooker Fisherman's Cioppino Stew! This recipe is from a friend, Will, in San ...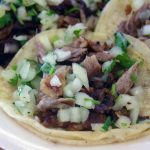 I started craving Carne Asada after a recent trip to LA.  Chef Aaron Sanchez is on billboards all over the city telling us ...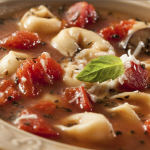 This recipe for Slow Cooker Italian Tortellini Stew is one that is so YUMMY, and will definitely be in your meal rotation! Combine ...

Trim fat from meat. Cut meat into 1-inch pieces. Sprinkle meat with salt and pepper. If desired, in a large skillet cook meat, ...

In a medium skillet, cook the diced bacon until the fat has rendered and the bacon is crispy. Remove the bacon and set ...

Meet Jenn Bare
Jenn is the founder of GetCrocked, the #1 resource for slow cooking with over 1.5 million online followers. She innovates recipes daily with her favorite tool in the kitchen, the Crock-Pot® slow cooker.
She innovates recipes daily...
Jenn Bare is a Mom, Chef & the Crock-Pot® Girl. She hosts a weekly "Mom Monday" segment on ABC-15 in Phoenix.
Crockpot Books
Get Crocked: Fast & Easy Slow Cooker Recipes