1lb. Ground Beef
1/2 Onion - diced
1 Green Bell Pepper - diced
3 small Tomatoes - chopped
1 Package Taco Seasoning
1 Cup Tomato Sauce
1/4 - 1/2lb. shredded Cheddar Cheese
Flour Tortillas - cut in quarters to fit each layer in crock..Last tortilla is trimmed to "Cap" last layer
Sour Cream for Garnish
If you love this recipe then click LIKE to vote for it in the CROCKSTAR of the YEAR contest!
Crockstar of the Year Recipe Name: Slow Cooker Layered Enchilada Casserole
Category: Main Dish
Submitted by: Gay S. of Ojai, CA
In skillet, brown meat, onions and peppers.
Add tomatoes and Taco Seasoning, stir to combine.
Add 3/4 cup Tomato Sauce – turn heat off and stir.
Add remaining 1/4 cup tomato sauce to bottom of crock.
*Layer Tortilla pieces to cover completely.
Layer Cheese to cover, layer meat mixture to cover – Pat down and repeat from * till crock is full – ending with the Tortilla "Cap" and then the last of the cheese and meat.
Cover and Cook on Low for 4 hours.
For a complete meal, serve with Mexican Rice and/or Refried Beans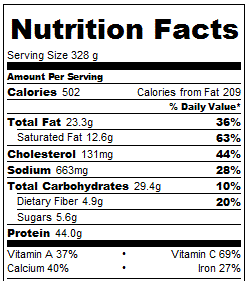 If you love this recipe, please click the Facebook LIKE button to the left to vote for it in the CROCKSTAR of the YEAR contest!