Paleo
A dish to quench your Southern side, these Slow Cooker Collard Greens and Ham will be a delicious addition to any main dish! ...
Get Recipe
Celebrate any day as if it were a holiday with this easy and healthy recipe for Slow Cooker Paleo Turkey Breast.  This recipe requires ...
Get Recipe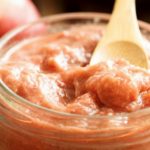 I love recipes where you can make several batches at once, store extras in Mason jars and give as gifts, or save for ...
Get Recipe
Say what?! Get your refried bean fix without cheating on your Paleo ways! This very flavorful side dish is a great accompaniment to ...
Get Recipe
All the flavors of Mexico are right here in this humble little soup!  Slow Cooker Paleo Easy Mexi Chicken Soup is super yummy! ...
Get Recipe
Meet Jenn Bare
Jenn is the founder of GetCrocked, the #1 resource for slow cooking with over 1.5 million online followers. She innovates recipes daily with her favorite tool in the kitchen, the Crock-Pot® slow cooker.
She innovates recipes daily...
Jenn Bare is a Mom, Chef & the Crock-Pot® Girl. She hosts a weekly "Mom Monday" segment on ABC-15 in Phoenix.
Crockpot Books
Get Crocked: Fast & Easy Slow Cooker Recipes