Paleo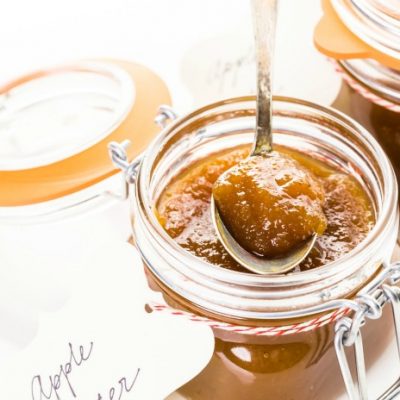 Make this when organic apples are on sale when you can stock up!  This recipe makes a lot—enough to gift a couple Mason ...
Get Recipe
This time of the year we think of warm tasty soups, and with Slow Cooker Paleo Apple and Parsnip Soup you will definitely ...
Get Recipe
This is a delicious Spanish recipe, and one that is especially popular in Cuba. It is delicious, and you will truly enjoy the ...
Get Recipe
Fall flavors and seasonal winter vegetables abound in the delicious recipe for Slow Cooker Paleo Pumpkin and Kale Stew . Heat oil over ...
Get Recipe
A super easy weeknight meal or stress-free dinner party meal - Slow Cooker Paleo Mangia! Italian Meatballs!  Who doesn't love a good meatball?! ...
Get Recipe
Meet Jenn Bare
Jenn is the founder of GetCrocked, the #1 resource for slow cooking with over 1.5 million online followers. She innovates recipes daily with her favorite tool in the kitchen, the Crock-Pot® slow cooker.
She innovates recipes daily...
Jenn Bare is a Mom, Chef & the Crock-Pot® Girl. She hosts a weekly "Mom Monday" segment on ABC-15 in Phoenix.
Crockpot Books
Get Crocked: Fast & Easy Slow Cooker Recipes