desserts
This Gluten-Free dessert is sure to conjure up warm childhood memories.  Slow Cooker Tapioca Pudding is a delicious and simple comfort food. Beat ...
Get Recipe
This dessert can be described as a warm, traditional, and comforting dish.  Gluten-free Slow Cooker Rice Pudding is a dessert made often in ...
Get Recipe
Yogurt in your slow cooker?!  Oh yeah, baby!  Cost-effective and easily doubled, this recipe is simple and tasty.  Divide yogurt into mason jars ...
Get Recipe
This week I'm featuring several Thanksgiving menus in case you want to change things up this year at your home. For the final ...
Get Recipe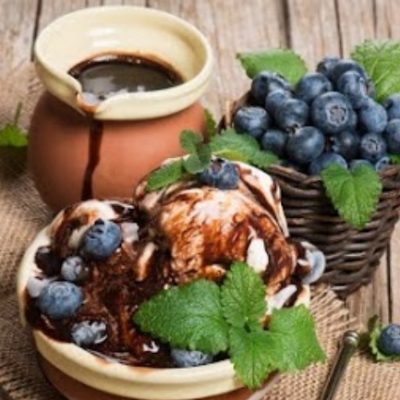 Slow Cooker Mint Chocolate Fudge Sauce is a flavorful topping for not only ice cream, but for cakes as well! Place chocolate chips ...
Get Recipe
Meet Jenn Bare
Jenn is the founder of GetCrocked, the #1 resource for slow cooking with over 1.5 million online followers. She innovates recipes daily with her favorite tool in the kitchen, the Crock-Pot® slow cooker.
She innovates recipes daily...
Jenn Bare is a Mom, Chef & the Crock-Pot® Girl. She hosts a weekly "Mom Monday" segment on ABC-15 in Phoenix.
Crockpot Books
Get Crocked: Fast & Easy Slow Cooker Recipes