Holiday
TIPS and TRICKS Have you ever bought frozen bread and forgot to pull it out of the freezer? Of course it takes all ...
Get Recipe
During the holidays it is fun to whip up easy coffee drinks for family and friends. Slow Cooker Gingerbread Latte (Copycat) is a ...
Get Recipe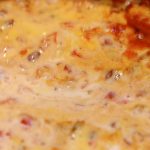 Slow Cooker Hamburger Party Dip is great to whip up when guests pop in and you need a appetizer to serve. I keep ...
Get Recipe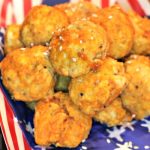 4th of July is right around the corner! If you're looking for the perfect party appetizer to bring to that holiday gathering look ...
Get Recipe
Delicious and ready to eat Christmas Morning! Slow Cooker Eggnog Cranberry Steel-Cut Oatmeal will warm any tummy including "Santa's"! Enjoy! With cooking spray, ...
Get Recipe
Meet Jenn Bare
Jenn is the founder of GetCrocked, the #1 resource for slow cooking with over 1.5 million online followers. She innovates recipes daily with her favorite tool in the kitchen, the Crock-Pot® slow cooker.
She innovates recipes daily...
Jenn Bare is a Mom, Chef & the Crock-Pot® Girl. She hosts a weekly "Mom Monday" segment on ABC-15 in Phoenix.
Crockpot Books
Get Crocked: Fast & Easy Slow Cooker Recipes