Holiday
--> Looking for the Slow Cooker Maple Salmon?  Click HERE! I just love the simplicity of this recipe!  Slow Cooker Maple Brown Sugar ...
Get Recipe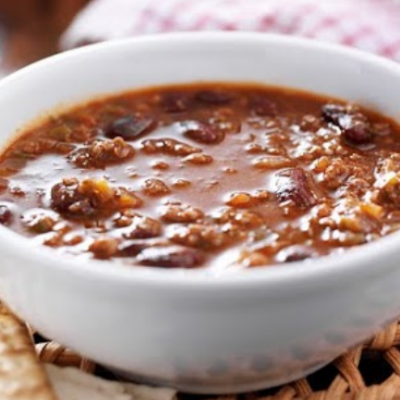 In the Autumn season, we make a lot of chili, and I was happy to receive this delicious recipe from my Mother-in-Law Marsha ...
Get Recipe
Great to make Slow Cooker Party Mix ahead of time, and put it back in the crock pot to serve warm! A guest ...
Get Recipe
Ever had a dip that just taste like FOOTBALL?   This Dallas Cowboys Football Dip will satisfy any football fan.  Any time I ...
Get Recipe
Great way to make a dessert, and have it warm for guests, and all the mess will be cleaned up! Slow Cooker Chocolate ...
Get Recipe
Need a new recipe to use up some of that leftover turkey. You will love Slow Cooker Barbecued Pulled Turkey Tostada. Great thing ...
Get Recipe
Meet Jenn Bare
Jenn is the founder of GetCrocked, the #1 resource for slow cooking with over 1.5 million online followers. She innovates recipes daily with her favorite tool in the kitchen, the Crock-Pot® slow cooker.
She innovates recipes daily...
Jenn Bare is a Mom, Chef & the Crock-Pot® Girl. She hosts a weekly "Mom Monday" segment on ABC-15 in Phoenix.
Crockpot Books
Get Crocked: Fast & Easy Slow Cooker Recipes