Tag:
meatballs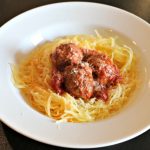 I recently made this Slow Cooker Spaghetti Squash & Meatballs for my family and they couldn't believe how delicious it was. You won't ...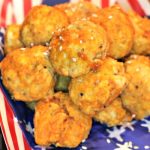 4th of July is right around the corner! If you're looking for the perfect party appetizer to bring to that holiday gathering look ...

I LOVE a good ol' Spaghetti & Meatballs and this Slow Cooker "Surprise" Marinara Meatballs is what I make when I'm craving a ...

Need a yummy recipe to use up that leftover holiday ham? Look no further than these Slow Cooker Chicken Cordon Bleu Meatballs! A ...

Is it PARTY TIME! Your guests will love it when you serve these delicious Slow Cooker Heavenly Meatball Sliders! Transfer onions in the ...

Meet Jenn Bare
Jenn is the founder of GetCrocked, the #1 resource for slow cooking with over 1.5 million online followers. She innovates recipes daily with her favorite tool in the kitchen, the Crock-Pot® slow cooker.
She innovates recipes daily...
Jenn Bare is a Mom, Chef & the Crock-Pot® Girl. She hosts a weekly "Mom Monday" segment on ABC-15 in Phoenix.
Crockpot Books
Get Crocked: Fast & Easy Slow Cooker Recipes