Tag:
roast
If you grew up eating Venison like I did you sing it's praises constantly, right?  It's flavorful, low in calories and fat.  Enjoy ...
Get Recipe
Take that boring old roast up a notch with this deeply flavorful sauce made with coffee, cinnamon, orange zest, and pure maple syrup ...
Get Recipe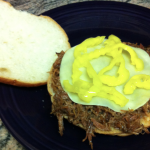 If you love this recipe then click LIKE to vote for it in the CROCKSTAR of the YEAR contest! Crockstar of the Year ...
Get Recipe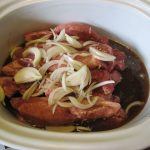 Brynne K. M. shared a family favorite recipe with all of us! Brynne says you can use this recipe with ribs, roast or ...
Get Recipe
Once you've made this roast, you will have a hard time trying another. This roast was shared by someone many years ago, and ...
Get Recipe
Meet Jenn Bare
Jenn is the founder of GetCrocked, the #1 resource for slow cooking with over 1.5 million online followers. She innovates recipes daily with her favorite tool in the kitchen, the Crock-Pot® slow cooker.
She innovates recipes daily...
Jenn Bare is a Mom, Chef & the Crock-Pot® Girl. She hosts a weekly "Mom Monday" segment on ABC-15 in Phoenix.
Crockpot Books
Get Crocked: Fast & Easy Slow Cooker Recipes