soups & sauces
Combine all ingredients in slow cooker EXCEPT pasta and cheese. Cover. Cook on Low 8-10 hours. if the sauce is too watery for ...
Get Recipe
Happy Ice Cream Month! Sadly, I haven't figured out how to make ice cream in the Slow Cooker yet so here is a ...
Get Recipe
Love it when a Facebook friend shares a recipe. Heather R. C. shared her YUMMY recipe for Slow Cooker Hearty Vegetarian Chili! Thank ...
Get Recipe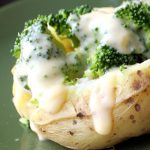 Broccoli and Cheese seem to be a people pleasers, so if you want to please your next guests, serve them Slow Cooker Broccoli ...
Get Recipe
Slow Cooker Seafood and Bacon Chowder is a hearty chowder that will become a repeat on your menu! Delicious! Chop the bacon and ...
Get Recipe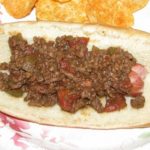 This Slow Cooker Grandma Lucy's Kentucky Spaghetti Sauce recipe is one that my husband's Grandmother use to make, I just converted it for ...
Get Recipe
Meet Jenn Bare
Jenn is the founder of GetCrocked, the #1 resource for slow cooking with over 1.5 million online followers. She innovates recipes daily with her favorite tool in the kitchen, the Crock-Pot® slow cooker.
She innovates recipes daily...
Jenn Bare is a Mom, Chef & the Crock-Pot® Girl. She hosts a weekly "Mom Monday" segment on ABC-15 in Phoenix.
Crockpot Books
Get Crocked: Fast & Easy Slow Cooker Recipes