soups & sauces
Impress your friends with this healthy and flavorful Slow Cooker Clean Eating Turkey and Sweet Potato Chili at your next pot luck or ...
Get Recipe
One of my favorite recipes, Slow Cooker Zuppa Toscana, is a family favorite.  It's one of those WOW dishes that when you serve ...
Get Recipe
I'm a peanut butter lover and so are most kiddos! This family-friendly recipe for Slow Cooker Peanut Butter Soup is a perfect easy ...
Get Recipe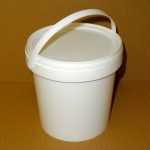 Slow Cooker Bucket Soup (I sometimes refer to it as Mystery Soup) is something you never know what it going to taste like, ...
Get Recipe
Full of Flavor! Slow Cooker Green Chili Stew is YUMMY! Brown onions, garlic, sirloin, and pork in oil in skillet. Cook until meat ...
Get Recipe
The delicious blend of the ingredients in Slow Cooker Corn and Red Pepper Chowder will make you wish you had made a double ...
Get Recipe
Meet Jenn Bare
Jenn is the founder of GetCrocked, the #1 resource for slow cooking with over 1.5 million online followers. She innovates recipes daily with her favorite tool in the kitchen, the Crock-Pot® slow cooker.
She innovates recipes daily...
Jenn Bare is a Mom, Chef & the Crock-Pot® Girl. She hosts a weekly "Mom Monday" segment on ABC-15 in Phoenix.
Crockpot Books
Get Crocked: Fast & Easy Slow Cooker Recipes