soups & sauces
I love this Slow Cooker Red Chicken Chili recipe for so many reasons. It's super yummy and healthier than most chicken chili plus ...
Get Recipe
I recently created this delicious chili because I wanted to check out the new Crock-Pot Seasoning Mixes. I used the Original Chili Seasoning ...
Get Recipe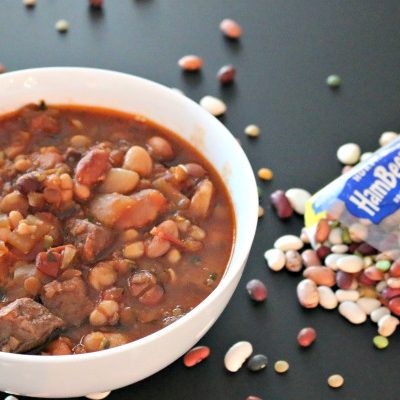 In need of the perfect hearty warm-up this winter? Look no further than this easy and delicious Slow Cooker 15 Bean Tomato & ...
Get Recipe
I love the blend of flavors in this delicious Slow Cooker Egg Drop Soup. YUMMY! Place chicken, broth, onion, ginger and seasonings in ...
Get Recipe
This recipe was shared via Facebook by Diba D., and she had so many likes I just had to post her Slow Cooker ...
Get Recipe
Slow Cooker Pizza Chili will meet all the needs of not only the adults but also the kiddos! ENJOY! Heat 1 T. Coconut ...
Get Recipe
Meet Jenn Bare
Jenn is the founder of GetCrocked, the #1 resource for slow cooking with over 1.5 million online followers. She innovates recipes daily with her favorite tool in the kitchen, the Crock-Pot® slow cooker.
She innovates recipes daily...
Jenn Bare is a Mom, Chef & the Crock-Pot® Girl. She hosts a weekly "Mom Monday" segment on ABC-15 in Phoenix.
Crockpot Books
Get Crocked: Fast & Easy Slow Cooker Recipes