soups & sauces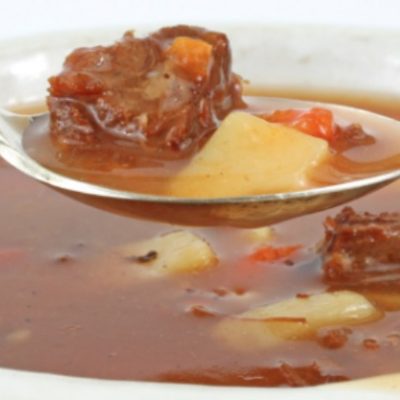 Pot Roast Slow Cooker Soup is just another way for a great Pot Roast, and one your family or friends will enjoy! Cut ...
Get Recipe
I love fall! The crisp, cool air, football season, Halloween and the beautiful autumn colors.  One thing I'm particularly in love with this ...
Get Recipe
When you are looking for an easy recipe that will be good for the adults and the kiddos....look no further than this Slow ...
Get Recipe
The traditional winter comfort staple gets a Latin update in this delicious Slow Cooker Southwestern Potato Soup. Place the potatoes in a 6-Quart ...
Get Recipe
This recipe for Slow Cooker Pumpkin Chili was shared by MaryJane M. on our Facebook page.  We love this delicious fall recipe as it's ...
Get Recipe
This Slow Cooker Grandma Lucy's Kentucky Spaghetti Sauce recipe is one that my husband's Grandmother use to make, I just converted it for ...
Get Recipe
Meet Jenn Bare
Jenn is the founder of GetCrocked, the #1 resource for slow cooking with over 1.5 million online followers. She innovates recipes daily with her favorite tool in the kitchen, the Crock-Pot® slow cooker.
She innovates recipes daily...
Jenn Bare is a Mom, Chef & the Crock-Pot® Girl. She hosts a weekly "Mom Monday" segment on ABC-15 in Phoenix.
Crockpot Books
Get Crocked: Fast & Easy Slow Cooker Recipes