Top 25 FALL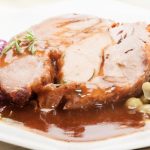 If you have been looking for a delicious Pork Roast like Grandma use to make, look no longer, as Slow Cooker Apple Cider ...
Get Recipe
With this recipe for a Slow Cooker Pumpkin Latte, you can skip the expensive coffee place and enjoy your favorite fall beverage in ...
Get Recipe
This Slow Cooker Chili is a family favorite! You will be glad you fixed this especially in the chilly weather! Cook beef over ...
Get Recipe
Best Slow Cooker Roast EVER was shared by Facebook friend Jen B. D., and she says it is a favorite of hers and ...
Get Recipe
Slow Cooker Apple Crisp is a favorite of the kiddos, family and friends! YUMMY! Mix flour, brown sugar, 1/2 cup of white sugar, ...
Get Recipe
Love this recipe as all kiddos love pudding, and always a hit with them…Slow Cooker Pumpkin Pie Pudding! Mix together all ingredients in ...
Get Recipe
Meet Jenn Bare
Jenn is the founder of GetCrocked, the #1 resource for slow cooking with over 1.5 million online followers. She innovates recipes daily with her favorite tool in the kitchen, the Crock-Pot® slow cooker.
She innovates recipes daily...
Jenn Bare is a Mom, Chef & the Crock-Pot® Girl. She hosts a weekly "Mom Monday" segment on ABC-15 in Phoenix.
Crockpot Books
Get Crocked: Fast & Easy Slow Cooker Recipes