Tag:
apple juice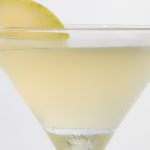 Just in time for the holidays! Slow Cooker Hot Apple Martinis are not only delicious they are fun to make and serve to ...

I got this recipe from the Taste of Home magazine, and must give them full credit, as Slow Cooker Spiced Ambrosia Punch is ...

There is nothing better in the fall than Slow Cooker Caramel Apple Cider! Wouldn't you agree..... In a 5 quart slow cooker, heat ...

Slow Cooker Baked Sliced Apples is a delicious side or even dessert for any meal, and the kiddos will love it! Spray a ...

Slow Cooker Autumn Brew is perfect for all the fall festivals, parties, or just to serve at home for your family. YUMMY! Pour ...

Meet Jenn Bare
Jenn is the founder of GetCrocked, the #1 resource for slow cooking with over 1.5 million online followers. She innovates recipes daily with her favorite tool in the kitchen, the Crock-Pot® slow cooker.
She innovates recipes daily...
Jenn Bare is a Mom, Chef & the Crock-Pot® Girl. She hosts a weekly "Mom Monday" segment on ABC-15 in Phoenix.
Crockpot Books
Get Crocked: Fast & Easy Slow Cooker Recipes