Tag:
chocolate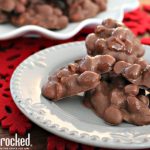 Put all ingredients in slow cooker; cook 1 hour on high. Do not stir. Turn slow cooker to Low and stir every 15 ...

If you haven't made any baked items in the slow cooker you are missing out. Slow Cooker Seven Layer Bars are delicious and ...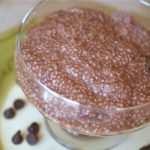 Slow Cooker Chocolate Tapioca Pudding will satisfy just about anyone, but the kiddos will love, love, love it! Combine the milk, sugar and ...

If you want a Chocolate fix, I guarantee this delicious Slow Cooker Chocolate Fondue will do the trick! YUM! Place chocolate chips, syrup and vanilla in ...

Meet Jenn Bare
Jenn is the founder of GetCrocked, the #1 resource for slow cooking with over 1.5 million online followers. She innovates recipes daily with her favorite tool in the kitchen, the Crock-Pot® slow cooker.
She innovates recipes daily...
Jenn Bare is a Mom, Chef & the Crock-Pot® Girl. She hosts a weekly "Mom Monday" segment on ABC-15 in Phoenix.
Crockpot Books
Get Crocked: Fast & Easy Slow Cooker Recipes