Tag:
cobbler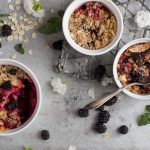 I love this recipe - it's a great way to enjoy all the berries of summer without heating up the oven (or the ...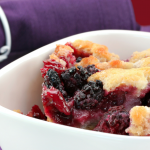 Although "Summer staple" comes to mind when we mention cobbler, Slow Cooker Mixed Berry Cobbler can be enjoyed year-round! Grease 6 Quart slow ...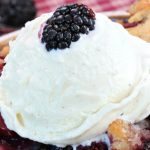 This recipe is not only for the 4th of July, although it is one of my favorite holidays. The family gathers to celebrate ...

Lightly grease slow cooker or spray with non-stick cooking spray. In a large bowl, combine sugar and baking mix. Add eggs and vanilla ...

Meet Jenn Bare
Jenn is the founder of GetCrocked, the #1 resource for slow cooking with over 1.5 million online followers. She innovates recipes daily with her favorite tool in the kitchen, the Crock-Pot® slow cooker.
She innovates recipes daily...
Jenn Bare is a Mom, Chef & the Crock-Pot® Girl. She hosts a weekly "Mom Monday" segment on ABC-15 in Phoenix.
Crockpot Books
Get Crocked: Fast & Easy Slow Cooker Recipes