Tag:
dairy-free
Wow!  This recipe for Slow Cooker Mushroom Barley Soup could not be any easier!  This hearty and healthy soup is a fantastic first ...

Fall flavors and seasonal winter vegetables abound in the delicious recipe for Slow Cooker Paleo Pumpkin and Kale Stew . Heat oil over ...

Clean eating desserts that actually taste good are few and far between.  Slow Cooker Clean Eating Blondies are easy, healthy, and so yummy! Lightly ...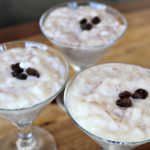 This dessert can be described as a warm, traditional, and comforting dish.  Gluten-free Slow Cooker Rice Pudding is a dessert made often in ...

Steph T. said if you are on a dairy free diet, you can make this recipe without the cheese and it is still ...

Meet Jenn Bare
Jenn is the founder of GetCrocked, the #1 resource for slow cooking with over 1.5 million online followers. She innovates recipes daily with her favorite tool in the kitchen, the Crock-Pot® slow cooker.
She innovates recipes daily...
Jenn Bare is a Mom, Chef & the Crock-Pot® Girl. She hosts a weekly "Mom Monday" segment on ABC-15 in Phoenix.
Crockpot Books
Get Crocked: Fast & Easy Slow Cooker Recipes