Tag:
healthy
Put the chicken breasts in a 5 quart slow cooker. They can go in frozen, but make sure they don't overlap as much ...
Get Recipe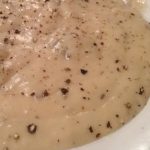 My husband and I LOVE Mushroom Soup, and this recipe for Slow Cooker Low Fat Creamy Portobello Mushroom Soup is one of our ...
Get Recipe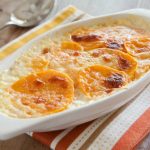 I have made this for the holidays before. Slow Cooker Sweet Potato Gratin are so simple to make and very tasty! Lightly coat ...
Get Recipe
If you are watching the fats in your food, you will enjoy Slow Cooker Low-Fat Chicken Tacos! Place the chicken in the slow ...
Get Recipe
Soak the beans over night, rinse and clean. Place the beans, onions, jalapeno, garlic, salt, pepper, and cumin into a slow cooker. Combine ...
Get Recipe
Slow Cooker "Parmed" Vegetable Soup is my husband's favorite version of Vegetable Beef Soup! One thing I love about crocking this soup is it ...
Get Recipe
Meet Jenn Bare
Jenn is the founder of GetCrocked, the #1 resource for slow cooking with over 1.5 million online followers. She innovates recipes daily with her favorite tool in the kitchen, the Crock-Pot® slow cooker.
She innovates recipes daily...
Jenn Bare is a Mom, Chef & the Crock-Pot® Girl. She hosts a weekly "Mom Monday" segment on ABC-15 in Phoenix.
Crockpot Books
Get Crocked: Fast & Easy Slow Cooker Recipes