Tag:
peas
It's a new year and what better time to make a delicious pot of soup to simmer all day and enjoy with family ...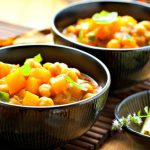 Slow Cooker Chickpea Chili is not only Healthy, your house is going to smell amazing. This is definitely a recipe you could win ...

Paella is a popular dish from Spain that has a rice base and includes ingredients such as meat, seafood, and/or vegetables.  Our cousin ...

Beef Stew is one of those comfort meals, and since Slow Cooker All Day Beef Stew is so quick and easy, this recipe ...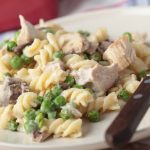 Looking for a good ole fashioned casserole recipe. Slow Cooker Tuna Noodle Casserole is one of those recipes that bring you back to ...

Meet Jenn Bare
Jenn is the founder of GetCrocked, the #1 resource for slow cooking with over 1.5 million online followers. She innovates recipes daily with her favorite tool in the kitchen, the Crock-Pot® slow cooker.
She innovates recipes daily...
Jenn Bare is a Mom, Chef & the Crock-Pot® Girl. She hosts a weekly "Mom Monday" segment on ABC-15 in Phoenix.
Crockpot Books
Get Crocked: Fast & Easy Slow Cooker Recipes