Tag:
spinach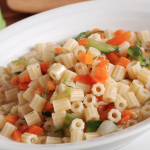 Slow Cooker Minestrone is a delicious Olive Garden Copycat recipe that will have your family and friends raving! Enjoy! Heat three tablespoons of ...

Here is yet another alternative to a delicious Lasagna. Slow Cooker Butternut Squash Lasagna is delicious and great to make in the summer ...

Slow Cooker Tortellini Squash Stew is a delightful stew, full of flavor and delicious veggies! The key to this recipe is using fresh ...

This light and simple frittata can easily be put together in the crock the evening before.  Feel free to substitute veggies, and use ...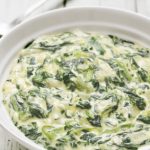 This Slow Cooker Creamed Spinach will blow you away with it's rich, velvety texture!  It pairs well with a nice steak or chicken ...

Meet Jenn Bare
Jenn is the founder of GetCrocked, the #1 resource for slow cooking with over 1.5 million online followers. She innovates recipes daily with her favorite tool in the kitchen, the Crock-Pot® slow cooker.
She innovates recipes daily...
Jenn Bare is a Mom, Chef & the Crock-Pot® Girl. She hosts a weekly "Mom Monday" segment on ABC-15 in Phoenix.
Crockpot Books
Get Crocked: Fast & Easy Slow Cooker Recipes