Tag:
tomato
Happy to share this Slow Cooker Low-Calorie Chicken Gumbo from my Mother-in-law. While on Weight Watchers she made it often, and because it ...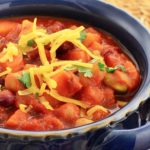 I am not even vegetarian, but I absolutely love this recipe for Slow Cooker Vegetarian Chili, and this recipe is also a great ...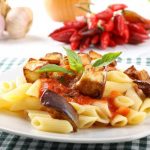 We love pasta at our house, and Slow Cooker Penne Pasta with Sausage Eggplant Sauce is one we love to serve. I know ...

Slow Cooker Tortilla Soup is one of my family favorites, and although I have other recipes on my website, just had to add ...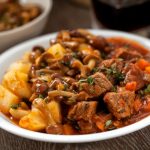 Slow Cooker Veal Stew can warm anyone up with the weather we are experiencing these past few weeks. Full of flavor and delicious ...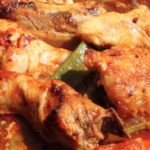 Slow Cooker Spicy Chicken Creole is an EASY dish you can cook all day, and come home to a very tasty dinner. Spice ...

Meet Jenn Bare
Jenn is the founder of GetCrocked, the #1 resource for slow cooking with over 1.5 million online followers. She innovates recipes daily with her favorite tool in the kitchen, the Crock-Pot® slow cooker.
She innovates recipes daily...
Jenn Bare is a Mom, Chef & the Crock-Pot® Girl. She hosts a weekly "Mom Monday" segment on ABC-15 in Phoenix.
Crockpot Books
Get Crocked: Fast & Easy Slow Cooker Recipes