Home
>
Articles by: Jenn Bare
I love Asian food! I actually love Asian food at home and that's because I know I can make a healthier version of ...
Get Recipe
My family and I are a little carb-conscious these days and one way to get our pasta fix is to eat spaghetti squash ...
Get Recipe
We have been eating a lot of beans around here! My friends at Hurst's Beans sent me a bunch of different beans to ...
Get Recipe
Football fan? The big game is nearly upon us and this year the NFL's Denver Broncos can be represented at your party with ...
Get Recipe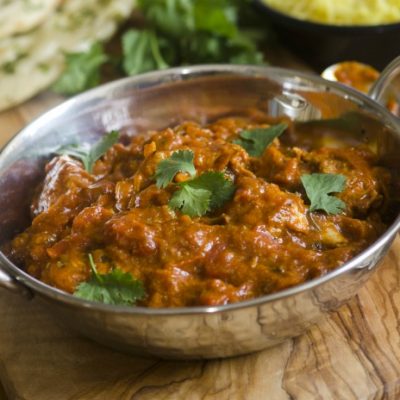 Serving a great Chicken dish is always delightful. I know you will enjoy this recipe for Slow Cooker Indian Curry Chicken! Mix tomato ...
Get Recipe
One of my husband's favorite desserts is Pineapple Upside-Down Cake. Recently, my daughter Bali and I surprised him with our own slow cooker ...
Get Recipe
Meet Jenn Bare
Jenn is the founder of GetCrocked, the #1 resource for slow cooking with over 1.5 million online followers. She innovates recipes daily with her favorite tool in the kitchen, the Crock-Pot® slow cooker.
She innovates recipes daily...
Jenn Bare is a Mom, Chef & the Crock-Pot® Girl. She hosts a weekly "Mom Monday" segment on ABC-15 in Phoenix.
Crockpot Books
Get Crocked: Fast & Easy Slow Cooker Recipes