appetizers
This recipe for Slow Cooker Buffalo Cheesy Chicken Dip is one of my go-to dishes for potlucks or social gatherings. Everyone loves it ...
Get Recipe
If you like Spinach, you must make Slow Cooker Creamed Spinach as it is cheesy and crunchy and fresh-tasting all at the same ...
Get Recipe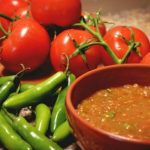 What's better than home made Salsa to serve to your guests! Love this Slow Cooker Salsa! Place onions in the bottom of a ...
Get Recipe
Since I am from the mid-west originally, Slow Cooker Sticky Wings or Drummettes bring back some fun times with friends! YUMMY! In the ...
Get Recipe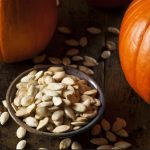 Yes, it's true - you can roast pumpkin seeds in your slow cooker! If you don't have room in your oven, or if ...
Get Recipe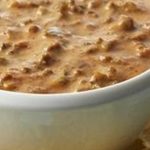 Brown the beef in a large skillet; drain. Add beef, chili and cubed Velveeta to a slow cooker set on high. Stir occasionally ...
Get Recipe
Meet Jenn Bare
Jenn is the founder of GetCrocked, the #1 resource for slow cooking with over 1.5 million online followers. She innovates recipes daily with her favorite tool in the kitchen, the Crock-Pot® slow cooker.
She innovates recipes daily...
Jenn Bare is a Mom, Chef & the Crock-Pot® Girl. She hosts a weekly "Mom Monday" segment on ABC-15 in Phoenix.
Crockpot Books
Get Crocked: Fast & Easy Slow Cooker Recipes