beverages
There is nothing better during cider season than Slow Cooker Mulled Cider… It is just delicious! Tie all whole spices in cheesecloth and ...
Get Recipe
For your next holiday or get together, whip up some Slow Cooker Apple Brandy and your will have all your guests raving over ...
Get Recipe
Slow Cooker Hot Buttered Rum is a real treat to come into when you have been out in the cold! So Yummy and ...
Get Recipe
Hot Spiked Apple Cider with delicious dark rum… YUM! Great to serve at your next party right from your slow cooker! Pour apple ...
Get Recipe
My family LOVES this Slow Cooker Spiced Pomegranate Tea. (And I love it not only because of the fact that it has lots ...
Get Recipe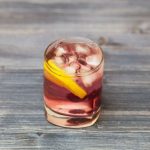 Love Making Slow Cooker Mixed Berry Fruit Punch for the 4th of July but it is also good all summer long! Great as ...
Get Recipe
Meet Jenn Bare
Jenn is the founder of GetCrocked, the #1 resource for slow cooking with over 1.5 million online followers. She innovates recipes daily with her favorite tool in the kitchen, the Crock-Pot® slow cooker.
She innovates recipes daily...
Jenn Bare is a Mom, Chef & the Crock-Pot® Girl. She hosts a weekly "Mom Monday" segment on ABC-15 in Phoenix.
Crockpot Books
Get Crocked: Fast & Easy Slow Cooker Recipes