Fun
This recipe for Slow Cooker Creamy Soft Peanut Butter Caramels is so easy to make, and a delicious holiday or party treat. Enjoy! ...
Get Recipe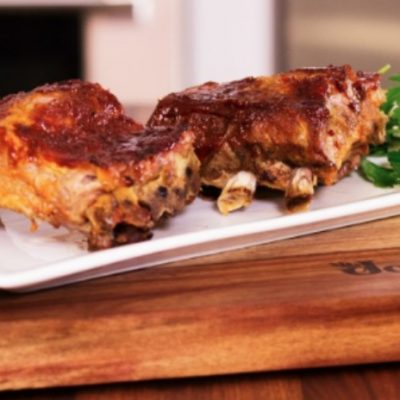 I recently found a new gadget for my kitchen - The Smoking Gun - and so I just had to smoke something from my ...
Get Recipe
This Slow Cooker Clean Eating Cinnamon Fudge is a family favorite, and one that I get requests for constantly.  Use a high-quality dark ...
Get Recipe
BUSY WORKING MOM'S BBQ CHILI Submitted by: Beth Krajewski Devans Source: Original Beth says, "You can always add a little more BBQ sauce ...
Get Recipe
The kiddos are going to love it when you make them PLAY DOUGH in the slow cooker! Make this anytime - its easy ...
Get Recipe
Meet Jenn Bare
Jenn is the founder of GetCrocked, the #1 resource for slow cooking with over 1.5 million online followers. She innovates recipes daily with her favorite tool in the kitchen, the Crock-Pot® slow cooker.
She innovates recipes daily...
Jenn Bare is a Mom, Chef & the Crock-Pot® Girl. She hosts a weekly "Mom Monday" segment on ABC-15 in Phoenix.
Crockpot Books
Get Crocked: Fast & Easy Slow Cooker Recipes