breakfast
Little ones love pancakes, and they will love this Slow Cooker Lemon Glazed Blueberry Pancake - so yummy! In a medium-sized bowl, combine ...
Get Recipe
I love Apple Butter, and I like home made the best! Slow Cooker Overnight Apple Butter is wonderful, so good served on an ...
Get Recipe
Spray a 6-Quart slow cooker with non-stick cooking spray or grease with butter. Mix the brown sugar, cinnamon, and nutmeg together in a ...
Get Recipe
Slow Cooker Banana Nut Bread is great for Breakfast or served with afternoon snack or Dessert. Sift together the flour, baking powder, baking ...
Get Recipe
Are you looking for an easy breakfast recipe to throw together, with things you almost always have on hand? Your family will love ...
Get Recipe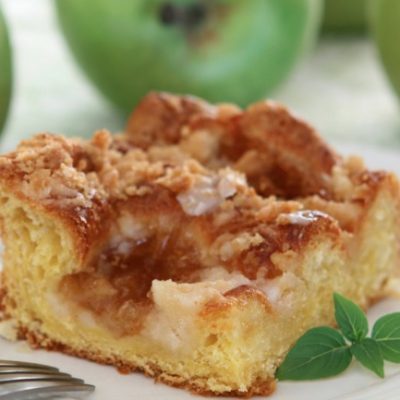 Slow Cooker Apple Pie Coffee Cake is a recipe I often make for a brunch! Mix ingredients for apple mixture in a bowl ...
Get Recipe
Meet Jenn Bare
Jenn is the founder of GetCrocked, the #1 resource for slow cooking with over 1.5 million online followers. She innovates recipes daily with her favorite tool in the kitchen, the Crock-Pot® slow cooker.
She innovates recipes daily...
Jenn Bare is a Mom, Chef & the Crock-Pot® Girl. She hosts a weekly "Mom Monday" segment on ABC-15 in Phoenix.
Crockpot Books
Get Crocked: Fast & Easy Slow Cooker Recipes