Healthy
Slow Cooker Niku Jaga is a delicious Japanese beef stew. Served usually with sticky white rice on the side. Combine ALL the ingredients ...
Get Recipe
You will love this recipe as you don't have to watch it closely as long as you generously spray the crock with the ...
Get Recipe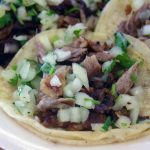 I started craving Carne Asada after a recent trip to LA.  Chef Aaron Sanchez is on billboards all over the city telling us ...
Get Recipe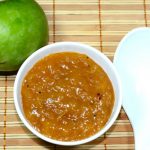 Combine all ingredients in a 6-quart slow cooker, stirring to coat sauce evenly on the chicken. Cover. Cook on Low for 5 to ...
Get Recipe
One thing I love about the holidays are all the get-togethers and the excuse they give me to make some yummy dips in ...
Get Recipe
Slow Cooker Chicken in Herbs is very moist, and so easy to make. Enjoy! In a bowl, combine olive oil, paprika, garlic powder, ...
Get Recipe
Meet Jenn Bare
Jenn is the founder of GetCrocked, the #1 resource for slow cooking with over 1.5 million online followers. She innovates recipes daily with her favorite tool in the kitchen, the Crock-Pot® slow cooker.
She innovates recipes daily...
Jenn Bare is a Mom, Chef & the Crock-Pot® Girl. She hosts a weekly "Mom Monday" segment on ABC-15 in Phoenix.
Crockpot Books
Get Crocked: Fast & Easy Slow Cooker Recipes