Healthy
This recipe was shared by Stephanie U., and per her recipe, she says it is an unusual and delicious recipe that moves the ...
Get Recipe
Put the chicken breasts in a 5 quart slow cooker. They can go in frozen, but make sure they don't overlap as much ...
Get Recipe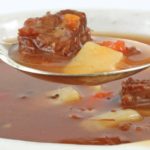 Pot Roast Slow Cooker Soup is just another way for a great Pot Roast, and one your family or friends will enjoy! Cut ...
Get Recipe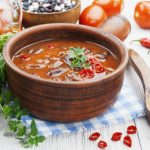 I love this Slow Cooker Red Chicken Chili recipe for so many reasons. It's super yummy and healthier than most chicken chili plus ...
Get Recipe
Place stew meat, 1/4 cup water, salt and pepper in slow cooker. Turn heat to High and let simmer for 1 1/2 hours ...
Get Recipe
Slow Cooker Lemon Chicken and Rice Soup was adapted from a Taste of Home recipe that was shared by a friend. I love ...
Get Recipe
Meet Jenn Bare
Jenn is the founder of GetCrocked, the #1 resource for slow cooking with over 1.5 million online followers. She innovates recipes daily with her favorite tool in the kitchen, the Crock-Pot® slow cooker.
She innovates recipes daily...
Jenn Bare is a Mom, Chef & the Crock-Pot® Girl. She hosts a weekly "Mom Monday" segment on ABC-15 in Phoenix.
Crockpot Books
Get Crocked: Fast & Easy Slow Cooker Recipes