Healthy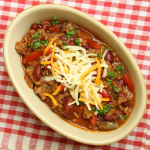 The is nothing better than a pot of chili after a long day away for home. You will make Slow Cooker Favorite Chili ...
Get Recipe
Slow Cooker Shrimp and Chicken Jambalaya is one of those comfort meals served with a little heat. Enjoy! In a large skillet, add ...
Get Recipe
Place pea pods, red bell pepper and drained pineapple in slow cooker. In a small saucepan, stir together cornstarch and sugar. Dissolve bouillon ...
Get Recipe
Place chicken in a pot with water to cover, and bring to a boil over medium heat. Boil 20 minutes, or until cooked ...
Get Recipe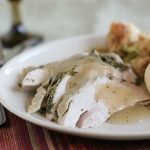 You won't be sorry with this recipe, as it is so DELISH… Slow Cooker Turkey and Herbs! Put turkey breast into a slow ...
Get Recipe
Dipping sauces are loved by just about everyone, and Slow Cooker Marinara Dipping Sauce (Copycat) from Pizza Hut is definitely a crowd pleaser! ...
Get Recipe
Meet Jenn Bare
Jenn is the founder of GetCrocked, the #1 resource for slow cooking with over 1.5 million online followers. She innovates recipes daily with her favorite tool in the kitchen, the Crock-Pot® slow cooker.
She innovates recipes daily...
Jenn Bare is a Mom, Chef & the Crock-Pot® Girl. She hosts a weekly "Mom Monday" segment on ABC-15 in Phoenix.
Crockpot Books
Get Crocked: Fast & Easy Slow Cooker Recipes