Healthy
Place the celery, onion, garlic, and parsley in the bottom of your slow cooker. Heat the oil in a large frying pan over ...

This recipe for Slow Cooker Breakfast Burritos is not only delicious, it's also perfect for serving at brunch! Place the ingredients in a ...

Put butter and beef in a 6-quart slow cooker, sprinkle dry onion soup mix on top Cover. Cook on Low for 6-8 hours ...

With a soup like Slow Cooker French Onion Soup it is versatile, as you can make it for guests before you serve them ...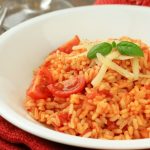 In a 4-qt. slow cooker, stir together tomatoes, scallions, garlic, Italian seasoning and rice until rice is well coated. Add broth (for vegetarians ...

Beef trimmed of fat and cut into 2-inch pieces. Put beef, sweet potatoes, onions, apples, beef broth, garlic, salt, 1/2 tsp. thyme, 1/2 ...

Meet Jenn Bare
Jenn is the founder of GetCrocked, the #1 resource for slow cooking with over 1.5 million online followers. She innovates recipes daily with her favorite tool in the kitchen, the Crock-Pot® slow cooker.
She innovates recipes daily...
Jenn Bare is a Mom, Chef & the Crock-Pot® Girl. She hosts a weekly "Mom Monday" segment on ABC-15 in Phoenix.
Crockpot Books
Get Crocked: Fast & Easy Slow Cooker Recipes