Tag:
fish
Yes, you can make Crab Legs in your Slow Cooker!  It's actually very simple and once you make them you probably won't ever ...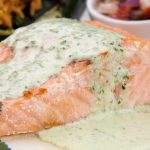 Use a slow cooker liner for this recipe, and grease the liner. Combine all ingredients EXCEPT the celery soup and milk. Transfer into ...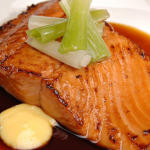 If you like salmon you will LOVE this recipe for Slow Cooker Maple Salmon. It's full of flavor, tender and really moist! (and ...

Combine balsamic vinegar, honey and dijon mustard in a small bowl. Place each fish filets in a piece of foil that has been ...

This is a perfect blend for salmon, pesto sauce and lemon. Serve with wild rice to complement the salmon. Lightly coat the slow ...

This zesty Slow Cooker Halibut with Tomato Lime Tapenade lends a fresh complement to the white halibut steaks. Lightly coat the slow cooker ...

Meet Jenn Bare
Jenn is the founder of GetCrocked, the #1 resource for slow cooking with over 1.5 million online followers. She innovates recipes daily with her favorite tool in the kitchen, the Crock-Pot® slow cooker.
She innovates recipes daily...
Jenn Bare is a Mom, Chef & the Crock-Pot® Girl. She hosts a weekly "Mom Monday" segment on ABC-15 in Phoenix.
Crockpot Books
Get Crocked: Fast & Easy Slow Cooker Recipes